11 kitchen storage ideas to help you organise your space
Kitchen storage ideas are essential for helping you to make the most of the space—here's how to execute them in your home for more organized and streamlined countertops, cabinets, and cupboards. 
Despite its reputation as the heart of the home, the kitchen can often be a difficult space to navigate. Many of us don't have the luxury of a large kitchen area to multi-task in, so clever kitchen storage ideas and ways to properly organize our kitchenware are essential when it comes to creating more room and allowing us to move more easily around our homes. 
Even if you are lucky enough to have numerous drawers, cabinets, cupboards, and shelves, it may feel like you don't have enough space because of the way you have organized the area. Bulky saucepans and lids, kitchen accessories such as blenders or food processors, plates, and cutlery can take up more space than needed if not organized and stored properly. But taking time to sit and think about how best to arrange your kitchen will help to free up your countertops and make cooking a breeze.
Whether you have a small kitchen space or larger square footage to play with, there are kitchen storage options for you. From open floating shelves to affordable free-standing units, hidden corner pantries to clever cabinet design tricks, there are plenty of smart ideas to keep in mind if you are looking for practical and effective kitchen storage ideas to help you create more space to actually cook in. Plus, a kitchen with proper storage also guarantees an easier kitchen cleaning routine – and that can only be a win! Best of all, many of these ideas are cheap and easy to implement. Many are even simple DIY solutions—so you can have your kitchen sorted in a matter of hours.
11 easy kitchen storage ideas
There are so many genius tricks to corral clutter and store cooking essentials to make your kitchen more functional and less chaotic. Intrigued? Let these easy kitchen storage ideas inspire you…
1. Put a pegboard on the wall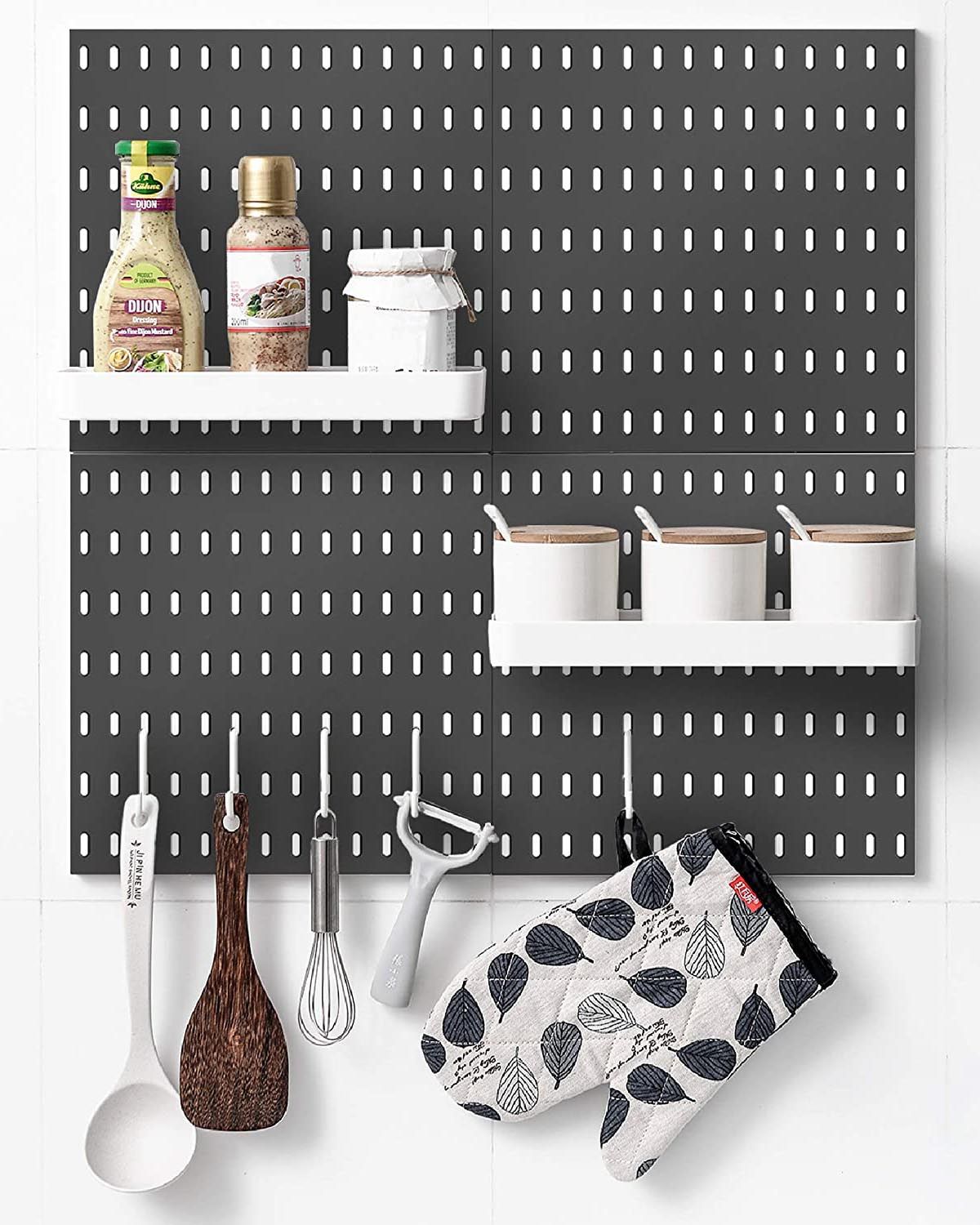 Kicking off our list of kitchen storage ideas is a handy pegboard. A stainless steel or plastic pegboard backsplash is a great feature that protects kitchen walls from cooking spills and provides extra hanging space for your utensils, kitchen cloths, or any other assortment of kitchen odds. Add a magnetic strip and you can even hang knives if you need to free up more drawer space. Some pegboards available to buy even have shelving built into them for extra space for more bulky items, such as spices or storage containers. And, if you ever find yourself not needing the pegboard in your kitchen anymore, it's a perfect transitional item that would work in bathrooms, garden sheds, or offices, too. 
2. Make use of a wine rack on the wall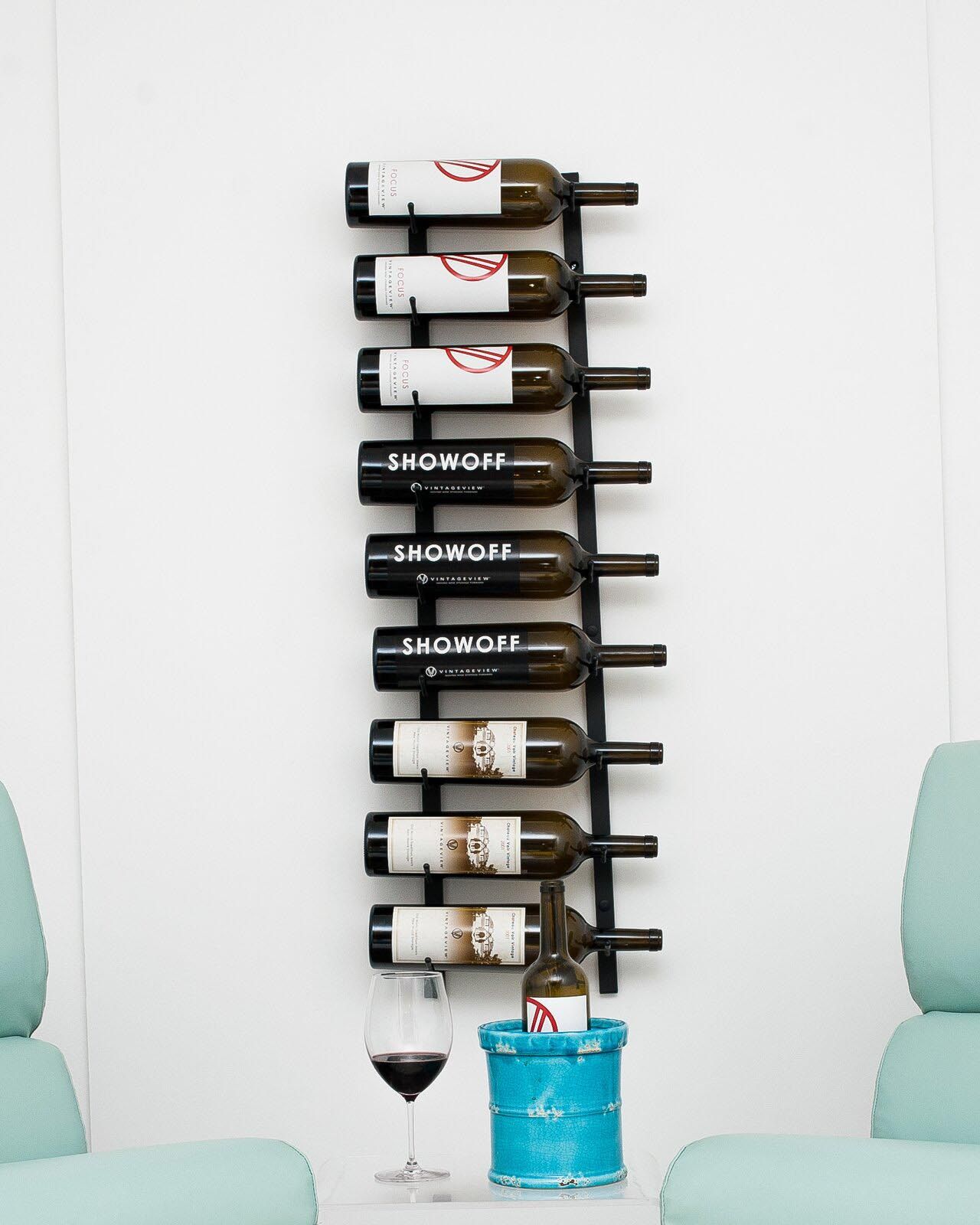 Kitchen storage ideas needn't be boring! If you love wine but struggle to know where to store it if it can't go in the fridge, an easy and very handy solution is mounting a wine rack to a wall; from industrial metal ones to vintage-inspired racks, there are so many options. It might sound scary, but they are often very easy to assemble and fix to the wall. A wall-mounted rack will add a touch of class to your kitchen too, and with the ability to store numerous bottles it's also a great way of seeing what you have at home to allow you to pick your favorite bottle for dinner that night!
3. Try adding a pull-out pantry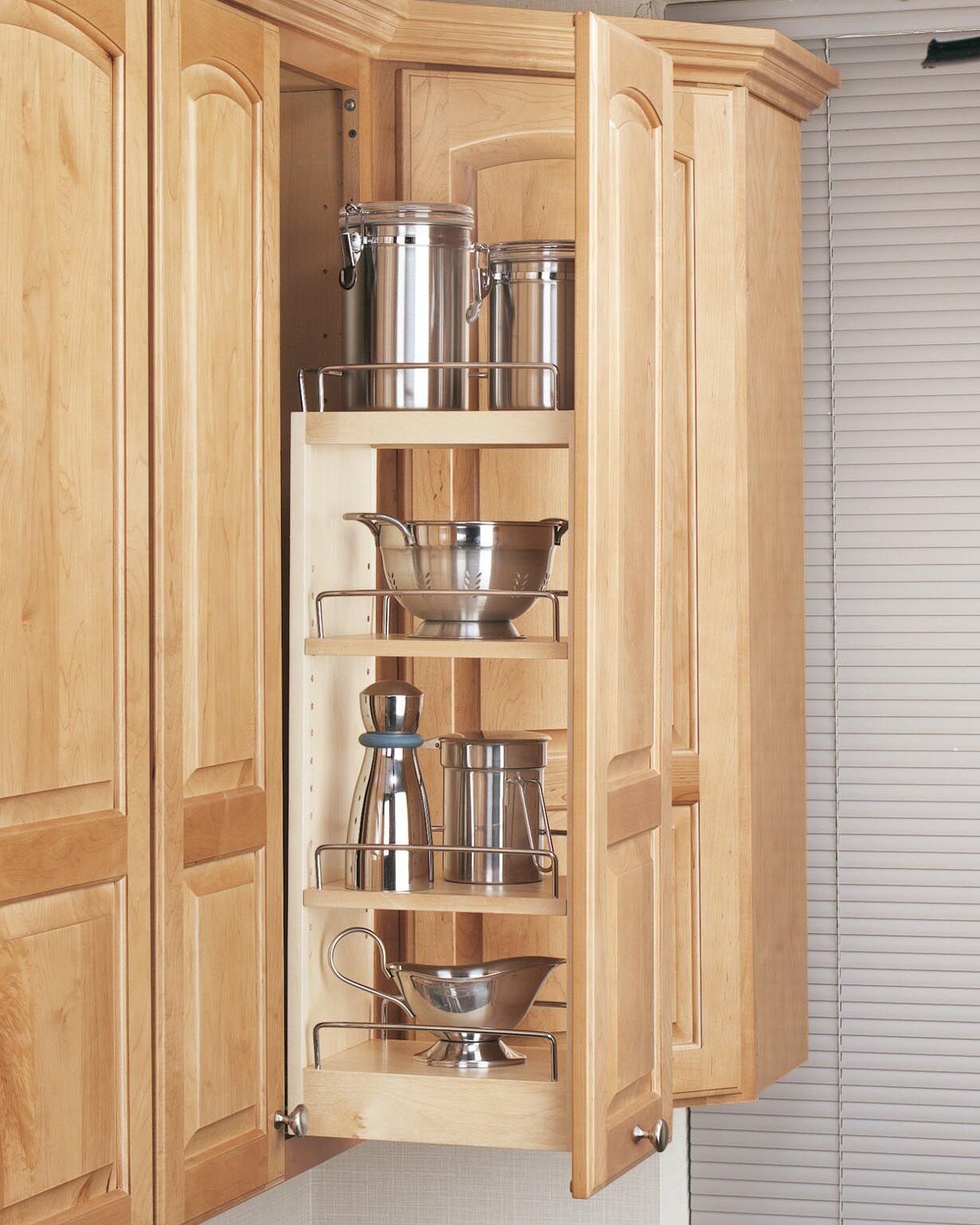 Of course, a huge walk-in pantry is what dreams are made of – but we all know this isn't possible in every home, even if you declutter. In a small kitchen, try placing your spices, dry goods, and other kitchen essentials in a pull-out pantry. All you need to do is find one that will fit inside your chosen cupboard space, and install the shelved organizer into the said cupboard. This keeps your items tucked away, but still provides easy access – and means you can avoid scrambling about in the back of a cupboard for one of your pots or pans…
4. Install floating shelves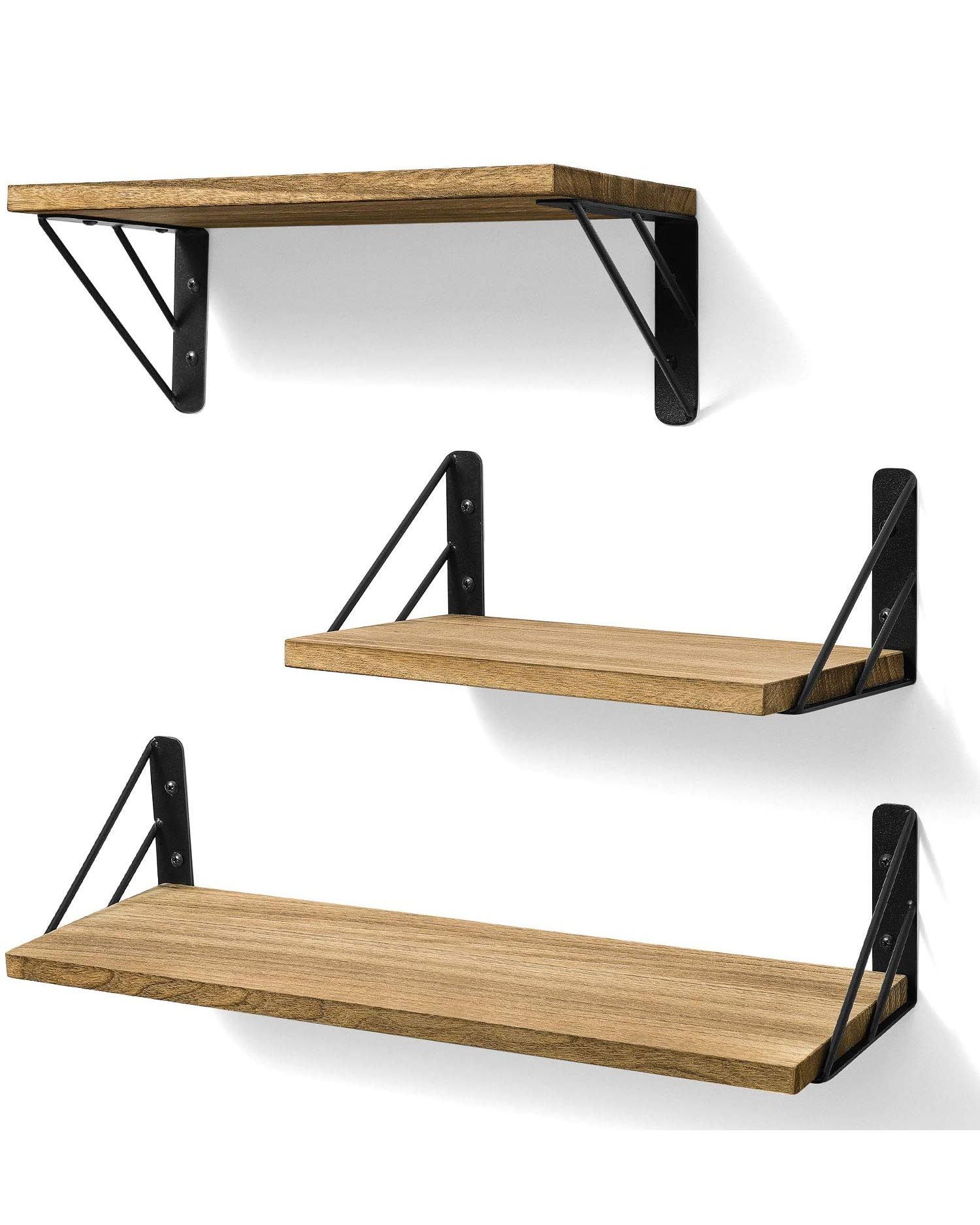 The beauty of floating shelves is that they can be used anywhere in the kitchen where you have a bit of wall space. Try placing them on either side of a window or over your sink, for easy access to whatever you need. You can of course use them for whatever you like, but they can be fantastically handy to display clear jars of cereal or pasta that may otherwise be bulking up your cupboards – or perhaps your best cookbooks. You could also store other essentials such as plates, bowls, or your favorite coffee travel mugs on them for super easy access – just make sure to choose your most chic ones!
5. Add a small kitchen island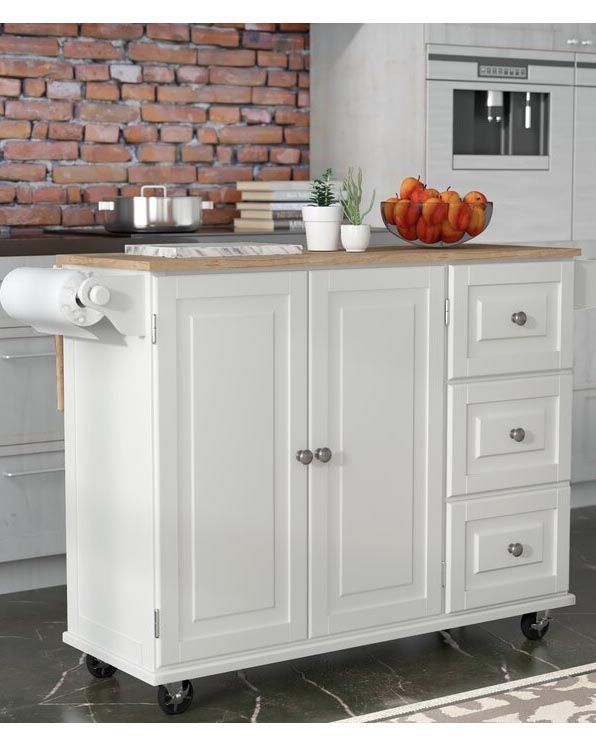 If you're lucky enough to have a bit of space in the middle of your kitchen, you can add extra storage with a small, portable kitchen island. Instead of committing to a huge, built-in island, it's worth noting that there are loads of stylish free-standing ones around. They provide heaps of added storage and surface space for food preparation, and can even double up as a kitchen table too. We love this slim-fitting one as not only does it double up as a storage unit and table surface, but it also has a handy built-in pole for kitchen towel storage too. 
6. Put in a cupboard bin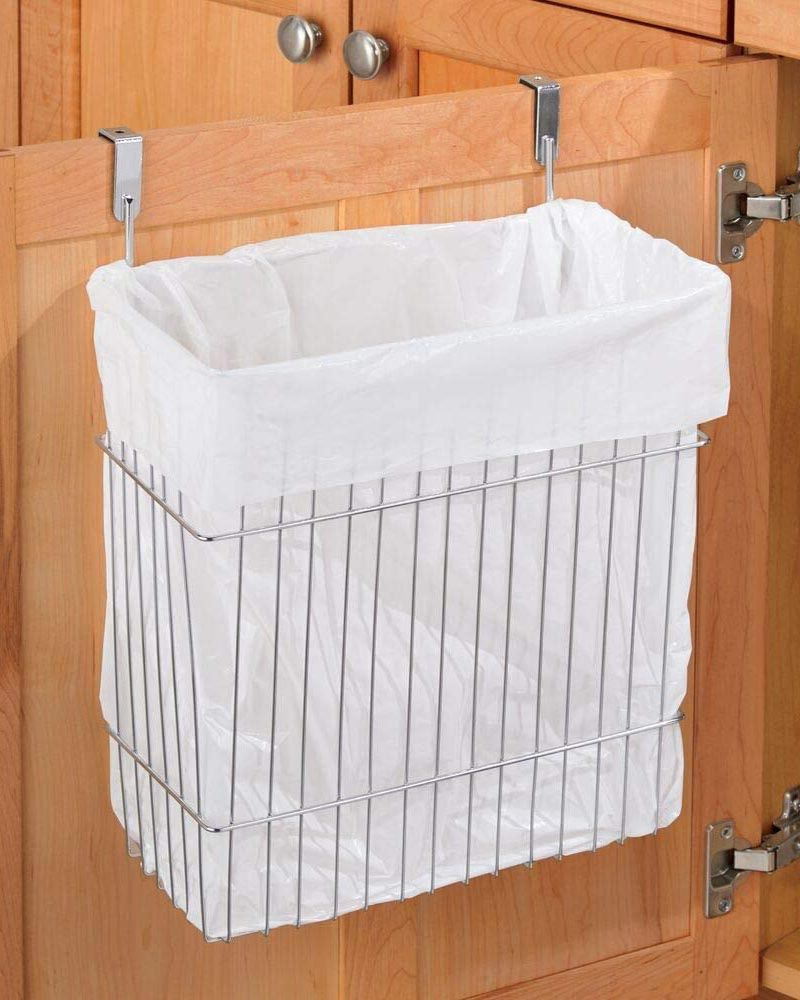 Let's face it, bins are bulky and take up a lot of room. So if you're looking for more kitchen storage ideas, free up space where your bin was by installing a hanging bin on the inside of a cupboard door. Not only will it free up space for more storage, but it's also a simple way of making your kitchen life easier – when you're done with your food scraps, simply slide them off the counter into the bin below. And, if you'd rather not have a bin on the inside of your cupboard, you could also use metal baskets like this one for food storage instead—consider putting your dry goods in here, such as onions and potatoes.
7. Fix hooks to the walls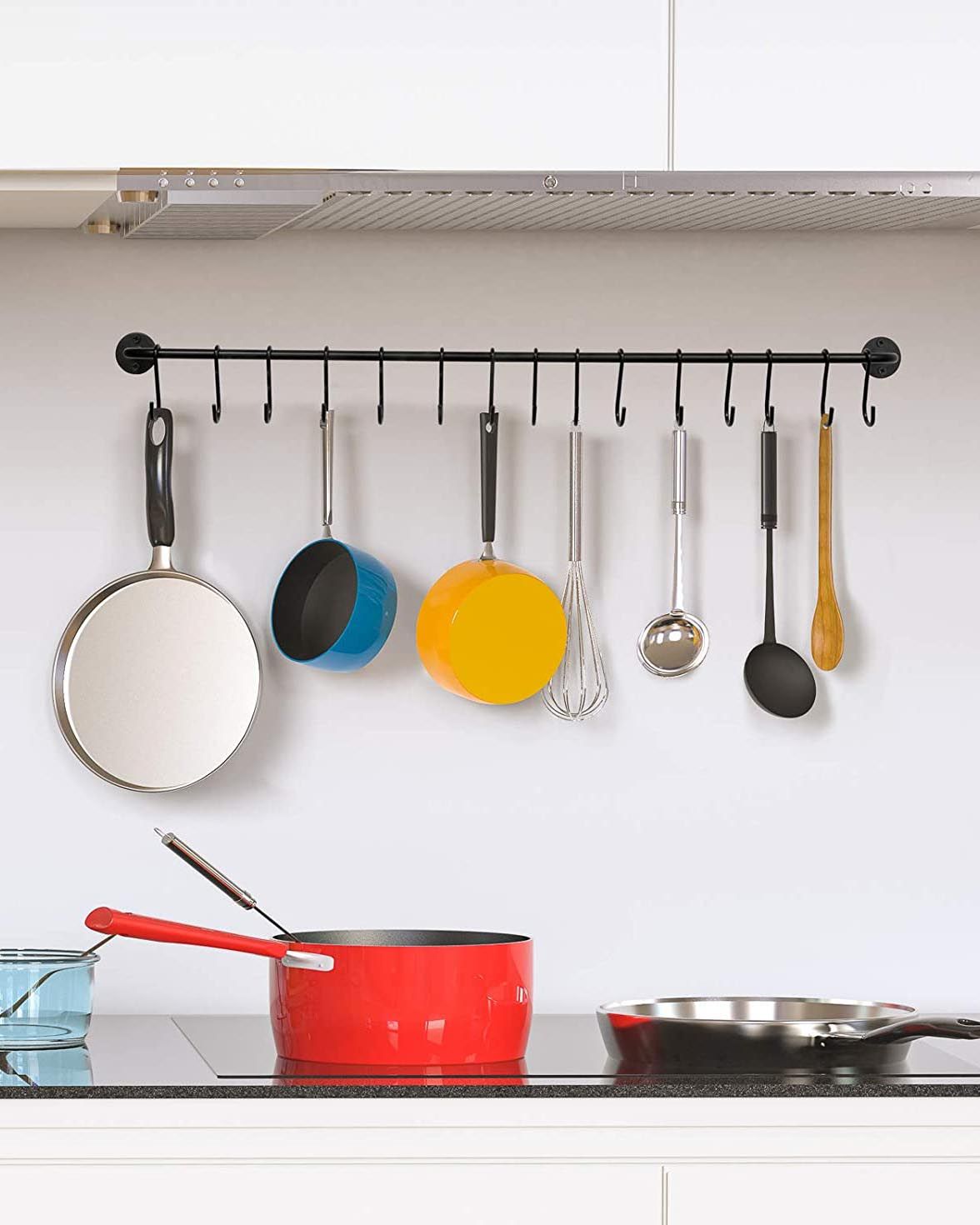 Hang mugs, your induction pans, and other kitchen products on hooks so that you can keep the countertop free for actual cooking. You can even free up cupboard space with this great kitchen storage idea. Plus, kitchen hooks—be they on a rail or on their own – can add a warm and stylish feel to your kitchen space. Choose either brightly colored ones to make them really stand out, or, if you have some kitchen pans or utensils that you are particularly proud of, remember that neutral white or black hooks have a charm all of their own.
8. Install clever seating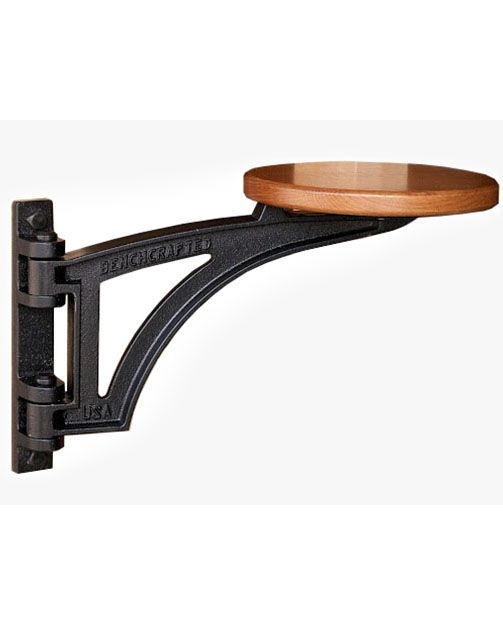 Bar stools or kitchen seating can take up lots of room. So compact seating can provide you with more space for storage in your kitchen. Consider either swinging bar stools that can be built in beneath a table for example—or, in a very compact kitchen, consider using banquette seating fitted into a corner. Fold them away when you or your guests are finished sitting on them to create much more room in your kitchen.
9. Hang plate racks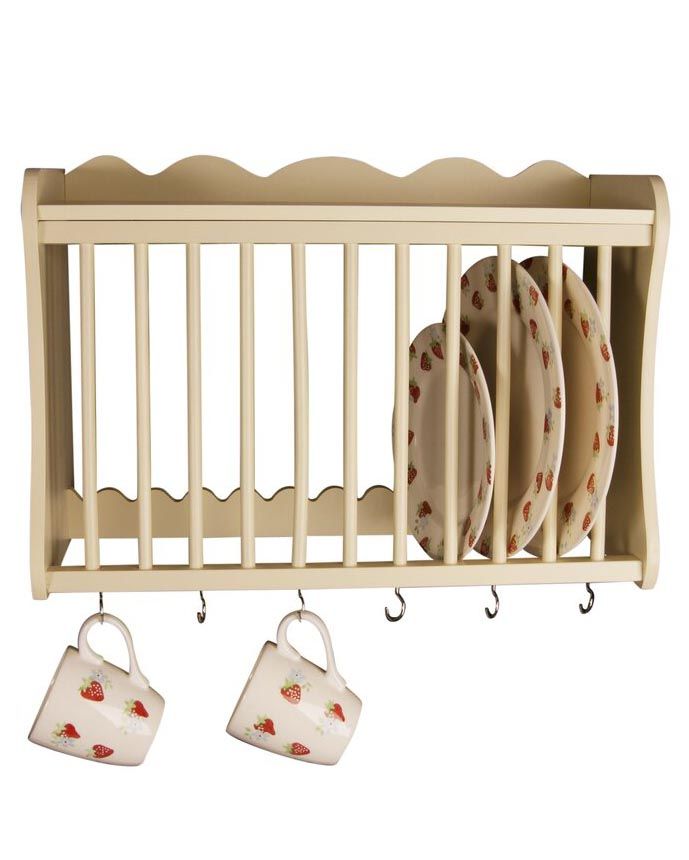 Maximize storage by putting your plates on a hanging rack rather than cluttering up a cupboard—one of the kitchen storage ideas that will look great and is super function too. In a cupboard, they can often take up a huge amount of space due to the size and shape of the plate, when they needn't do. A plate rack can also show off your best dining wear and makes your plates super accessible when you need to grab them. Some, like the one to the left, also have handy hooks for mugs too, providing a bit of extra storage space and the chance to clear even more out of your cupboards too.
10. Use baskets for high-level storage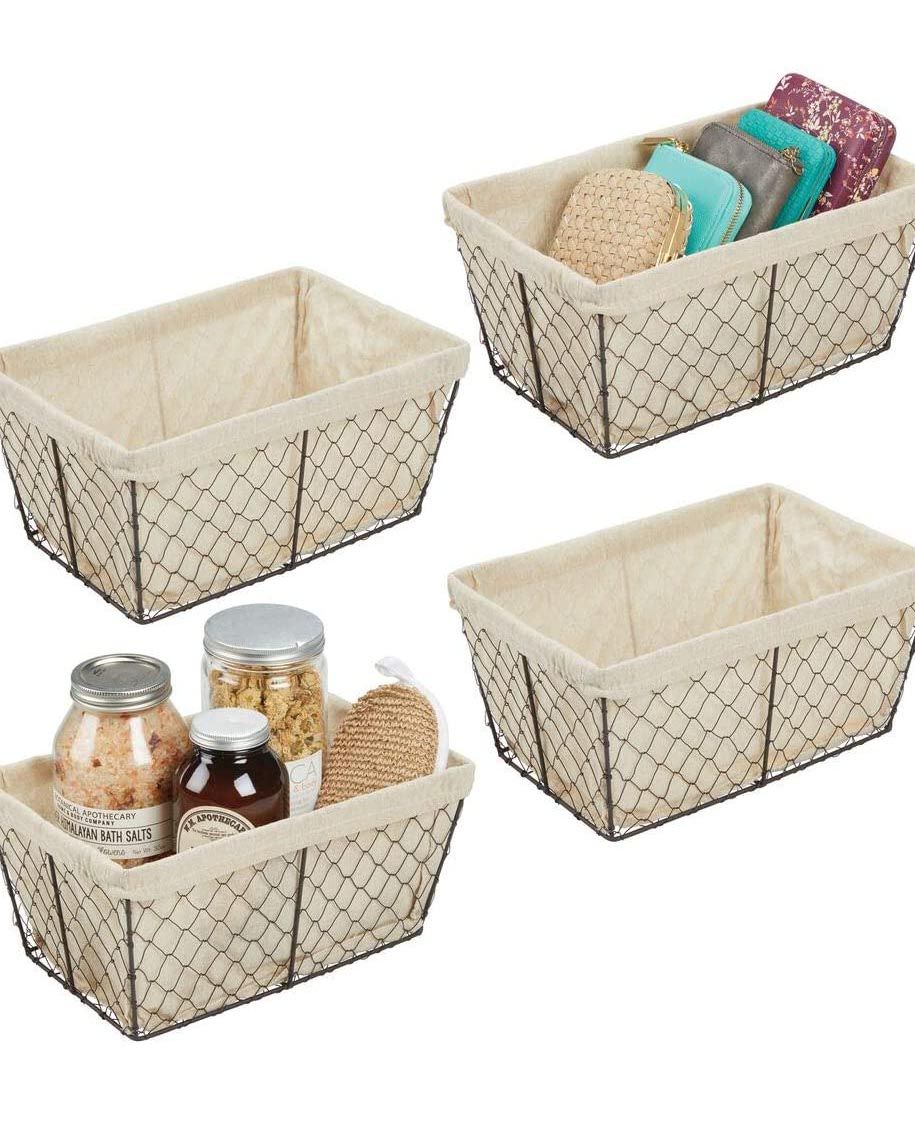 Maximize any empty space on top of your kitchen cupboards, cabinets, or even your fridge, by making use of baskets and storing items in there. Baskets can be great for storing similar items altogether – for example, potatoes and onions could go together in a basket at the top of your fridge. Or, for items, you use less regularly, pop them in a basket and slide it on the top of your kitchen cupboard. Label it for the extra organization so you can simply pull it down when you need it. 
11. Put in a pull-out chopping board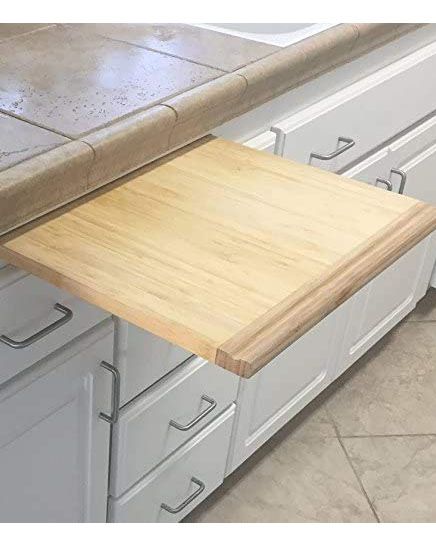 Installing a pull-out chopping board is both a fantastic way to create space in your kitchen (hello, no more annoying boards taking up all the counter space), as well as a great way to make your kitchen more functional. Simply pull out the chopping board, prep your fruit or veggies, and then you've got an easy way to swipe the scraps off into your kitchen bin without maneuvering a wobbly chopping board halfway across your kitchen. Then, once you're done with it, just slide it back into your cabinets – you won't even know it's there.