Berkshires garden centers, home services get hopping | Sponsored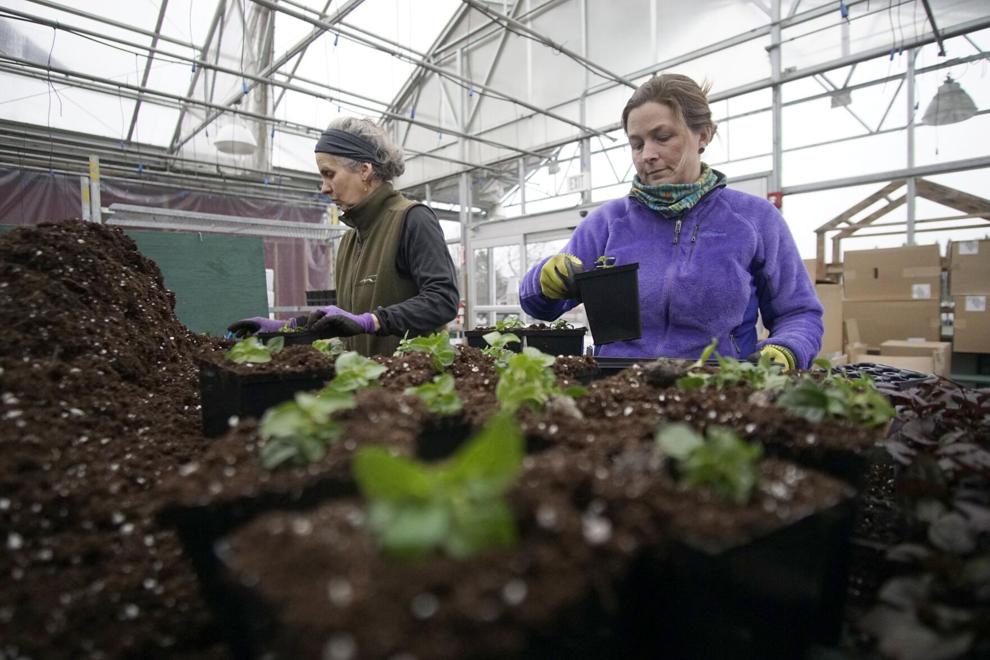 "The kiss of the sun for pardon,
The song of the birds for mirth,
One is nearer God's heart in a garden
Than anywhere else on earth."
The paradise depicted in Dorothy Frances Gurney's poem apparently is more sought-after than ever, as a Berkshire spring inspires scores of visitors to head for garden centers and other businesses that supply goods and services for gracious outdoor living and home improvement.
"More, more, more," says Eva Ward, part owner of Ward's Nursery and Garden Center in Great Barrington, of the business' banner sales year of 2020, and, so far, 2021.
In 2020, said Ward, many new customers were "strategizing how to grow their own food and old customers were returning to vegetable gardening. No one knew how the pandemic would affect supply chains or restrict personal shopping visits to the grocery store."
Customers who habitually visited every week to select plants were trying to order everything on their lists in advance, said Jodi Cahillane, a customer service associate at Ward's.
"Plus, there were many new customers who didn't know what they wanted but wanted 'something' either to eat or to improve their home environment," she says. "Restrictions on travel pushed us to provide more curbside pickup options and ordering avenues — sales strategies that run counter to what we usually encourage."
Ward says she and other employees want customers to see what's growing first-hand and make their choices in person.
"We were challenged to meet customers' desire to stay socially distant in 2020," she notes, but the business got it to work.
This year, the garden center is just as busy, says Ward.
"But we are seeing even more interest in improving the personal environment," Ward says. "Customers are not as panicked about their food and more interested in adding plants to their porches, patios and views around their homes. They also are able and willing to shop in person."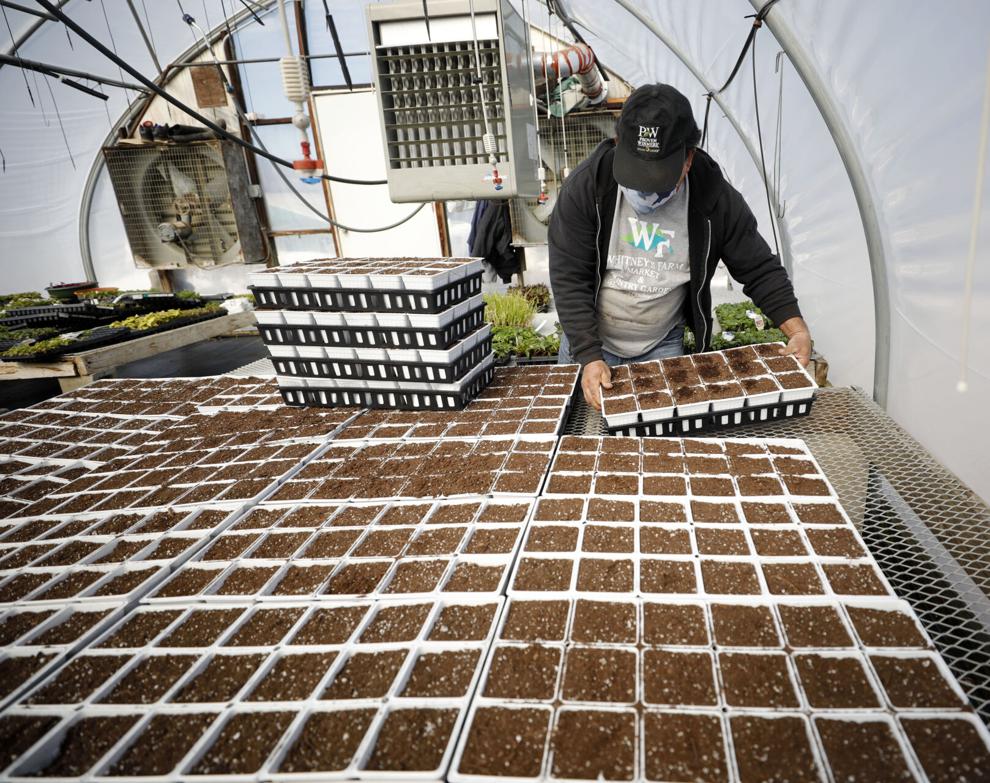 Over at Whitney's Farm Market & Garden Center in Cheshire, retail manager Martha Tanner concurs, saying that the farm has been busier than ever.
"As the Berkshires locked down, it gave people the opportunity to slow down and enjoy their homes and backyards. We have come across many new gardeners in the past year," says Tanner. "So many people have made home improvements as well as invested in their backyards finding peace of mind in the greenspaces they are creating with locally bought and grown products."
Tanner, who also works for H.D. Reynolds, a supplier of residential and commercial equipment for property care, says a move to a new location at 37 Nobody's Road in Cheshire, on April 1 has helped increase inventory and sales.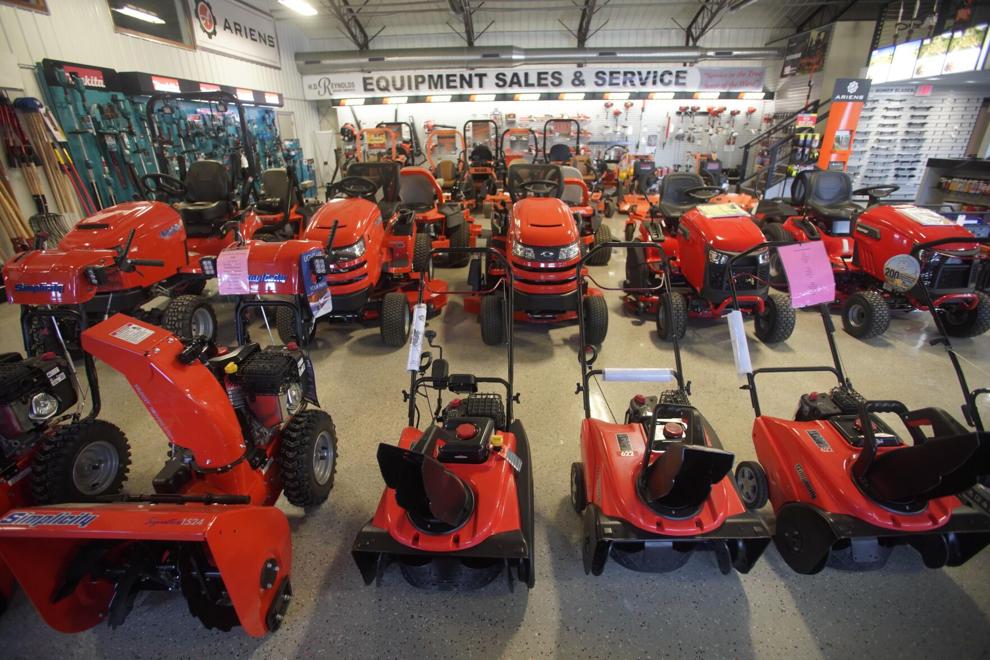 Like its sister farm and garden store, H.D. Reynolds witnessed a whole new market of customers after the initial pandemic lockdown was lifted.
"We began to see many customers, of all ages, come in with questions and needing help in purchasing the right products to help maintain their properties. We also saw a large increase in the amount of services work we were performing on pieces of equipment that customers already owned," says Tanner. "Overall the year was very successful, even though we were curbside only for most of the spring."
At Ward's, annual plants (summer color for containers and around flower beds), perennial borders (for future color and pollinators), trees and shrubs (for long-term interest and to obscure unattractive views) are all more popular this year than they were in 2020, says Cahillane.
"As a result, we have plenty of vegetable starts but are scrambling to keep the favorite annual, perennial, tree and shrub plants in stock," she says.
Tanner says the best-selling items right now at Whitney's are all of its flowers, including trees, shrubs, perennials, annuals, hanging baskets, herbs and vegetable plants, as well as its selection of bulk products.
"Last spring, we sold out of vegetable plants, which we have never done, and we are on track this year to do the same," notes Tanner. "We have seen an uptick in the number of bulk deliveries over the past year as well. We are happy to see that people who started gardening in the pandemic have continued to do so this year.
Adding color to containers and flower beds tops many customers' to-do lists, says Ward.
"This is always a busy time, but we sense that there are more customers than ever," says Ward. "Everyone wants to have a garden. Overall, our sales of annual plants are hot, hot, hot. And, based on the many questions we've received, everyone is interested in native choices, too. Pollinators need native plants and many want to add them to their gardens."
Ward explains that native plants encourage bee, butterfly and bird populations by providing food and cover for their life cycles.
At H.D. Reynolds, where lawnmowing season is in full effect, Tanner says some of the best sellers include the Makita line of lithium ion-powered equipment; Echo gas-powered equipment, such as leaf blowers, chainsaws and weed eaters, and lawn mowers of all shapes and sizes.
"Our top-selling lawn-mower brands are Scag zero mowers, Ariens zero turn mowers, Simplicity tractors, and Toro push mowers. The new location has also given us the opportunity to add some new product lines," she notes.
The store has also introduced a full line of arborist supplies, which includes personal protection equipment, roping, rigging, bags, saws, saddles, and tree climbing spikes.
To reach Whitney's Farm Market & Garden Center, call 413-442-4749 or visit whitneysfarm.com; to reach H.D. Reynolds Sales and Service, call 413-743-9512 or visit reynoldslawnmower.com; and to reach Ward's Nursery and Garden Center, call 413-528-0166 or visit wardsnursery.com.