Real home: A smart move created this dream country kitchen
At times it pays to think outside the box when planning a new kitchen extension, which is what interior designer Anna Bennett and her partner, Rob Stannard, did after moving into their Victorian farmhouse cottage. The kitchen was at the rear of the house, small, dark and backed onto the driveway. But the view at the side of the house was of glorious countryside, so they decided to relocate the room. Making the most of this new outlook, Anna and Rob realized that without increasing their footprint, they could also create an adjacent snug. Anna describes how the whole process went and the difference it's made.
If you are extending a house, like Anna and Rob did, we have lots of ideas and advice on what to do and where to start. For more real home transformations, head to our hub page.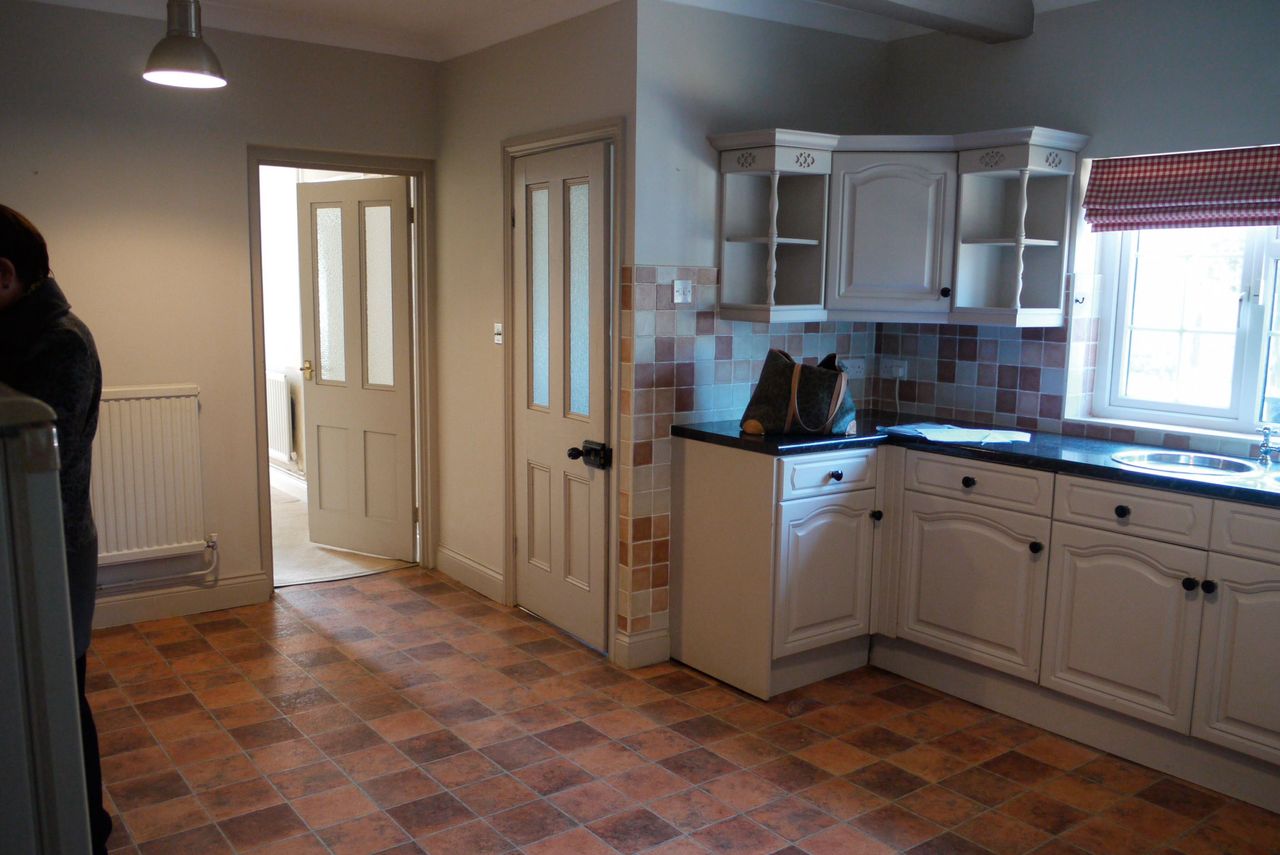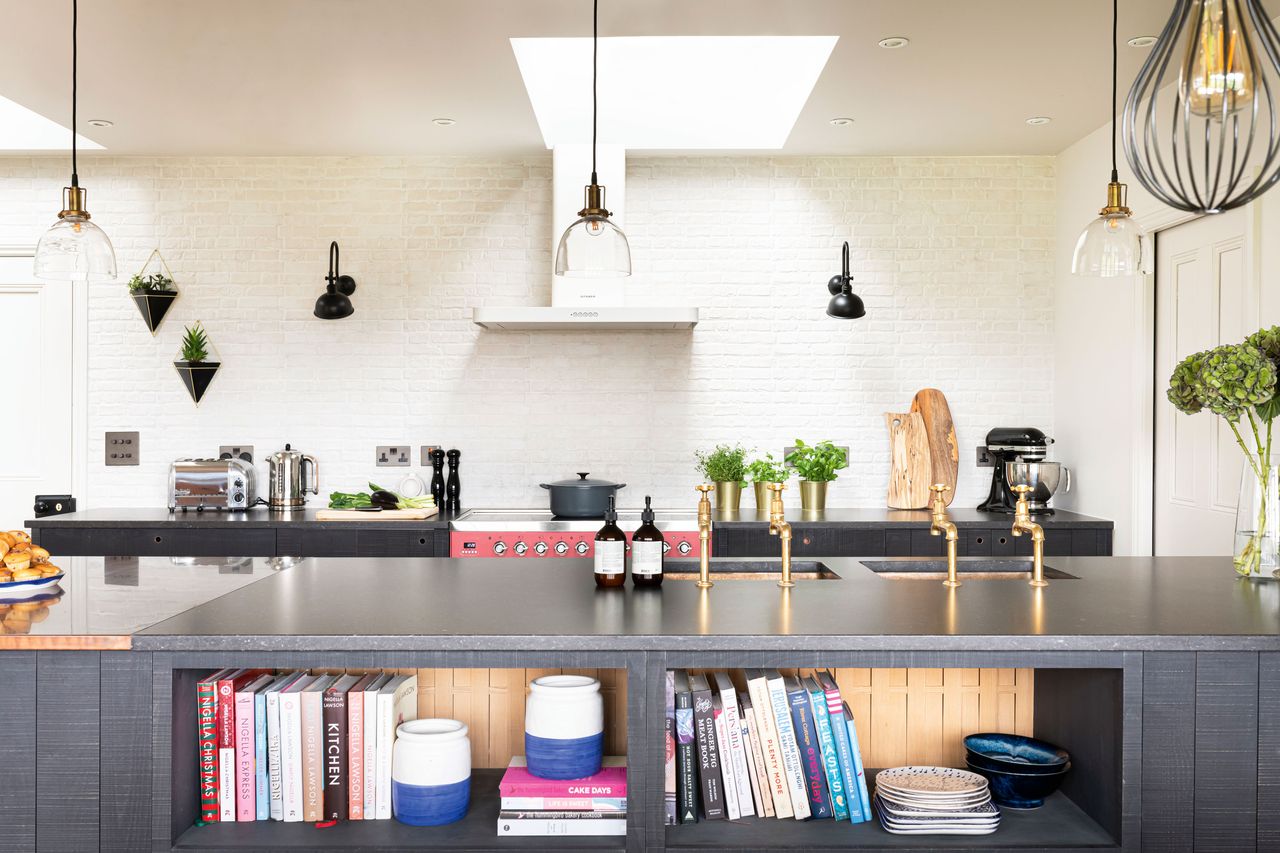 Profile
The owners Anna Bennett, an interior designer, and her partner, Rob Stannard, a systems administrator. They have two Maltipoos, Peggy and Dottie, and one poodle, Georgie, plus three cats, Gracie, Daisy and Aggie
The property A three-bed detached Victorian farmhouse cottage in Tebworth, Bedfordshire
Project cost £172,500
'As an interior designer with my own company, Grove Design London, I have plenty of experience and had no shortage of ideas when it came to planning the layout,' says Anna. 'It had to have a spacious feel with a substantial island at its heart. We didn't need a breakfast bar with bar stools all around it, as I'd allocated a dining area with a generous-sized table nearby to use for everything from breakfast to meals with friends or family. The big space gave me the scope to add a walk-in pantry to hide the everyday mess and appliances out of sight. The extra storage meant we could avoid having wall units in the kitchen for a more streamlined look.' 
'After deciding we wanted a side extension, we'd had quotes from a couple of contractors. But we still hadn't taken the plunge when I made a fortuitous discovery. While out riding my horse around the local country lanes, I came across a Victorian double-fronted house that was having an extension built. I took a closer look and was impressed with the attention to detail, so went home and told Rob, who came back and asked the builder if he'd like to quote for our job. The price he gave us was better than the quotes we'd had. Taking him on seemed a no-brainer, and a couple of months later, he'd begun work on the extension.'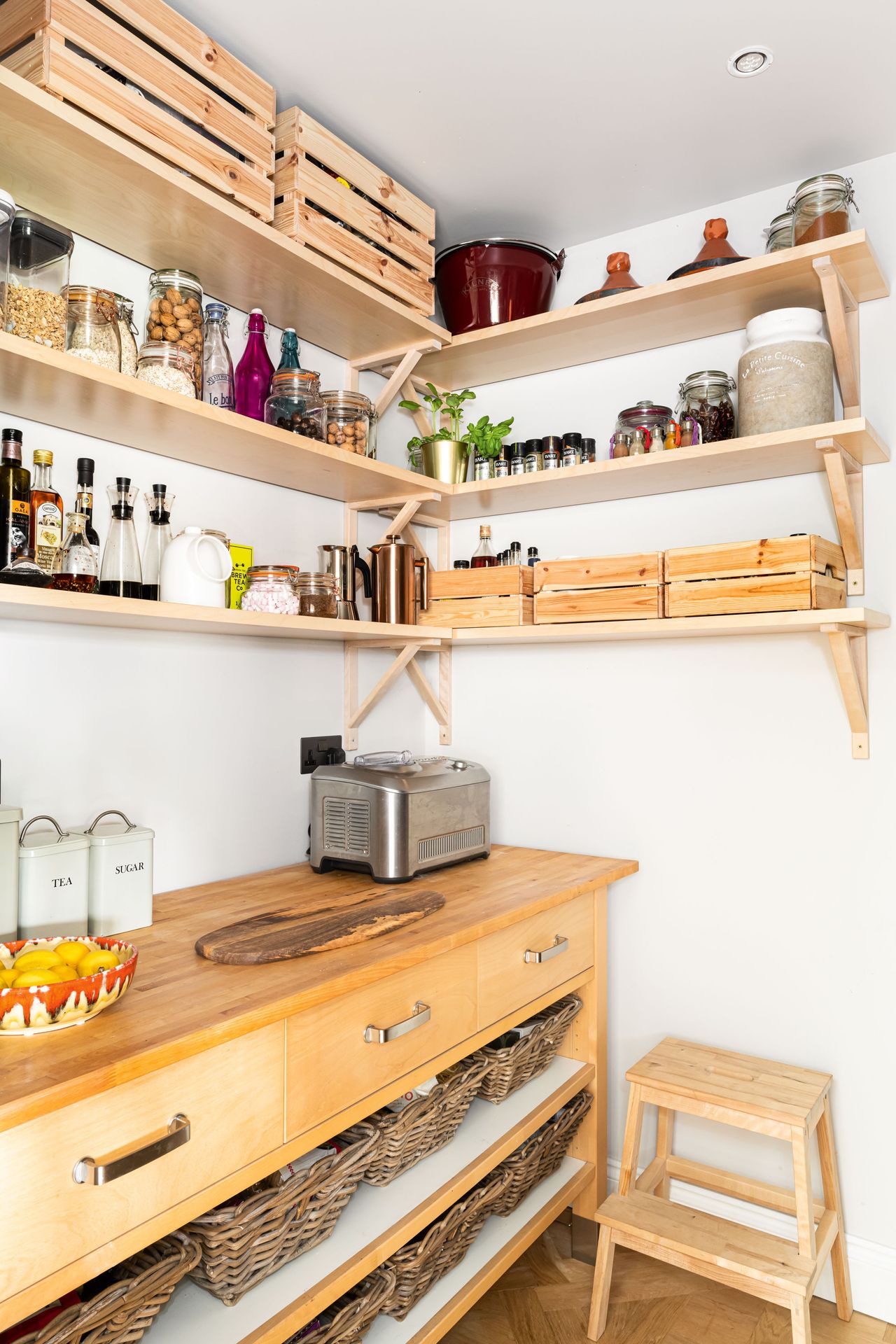 'Building the extension was surprisingly undisruptive, considering it involved demolishing several walls and the old conservatory, as well as laying new foundations. The old kitchen was in a different part of the house so we simply sealed that side off and were able to carry on using it throughout. Once the walls had gone up and the plastering was completed, the building company's joiner fitted the new kitchen units, which I sourced. We also found the Versailles panel flooring ourselves – it had been part of a display at a trade show we visited and we managed to buy it for less than a third of the full price. It still wasn't cheap but we liked it so much we considered it an investment.'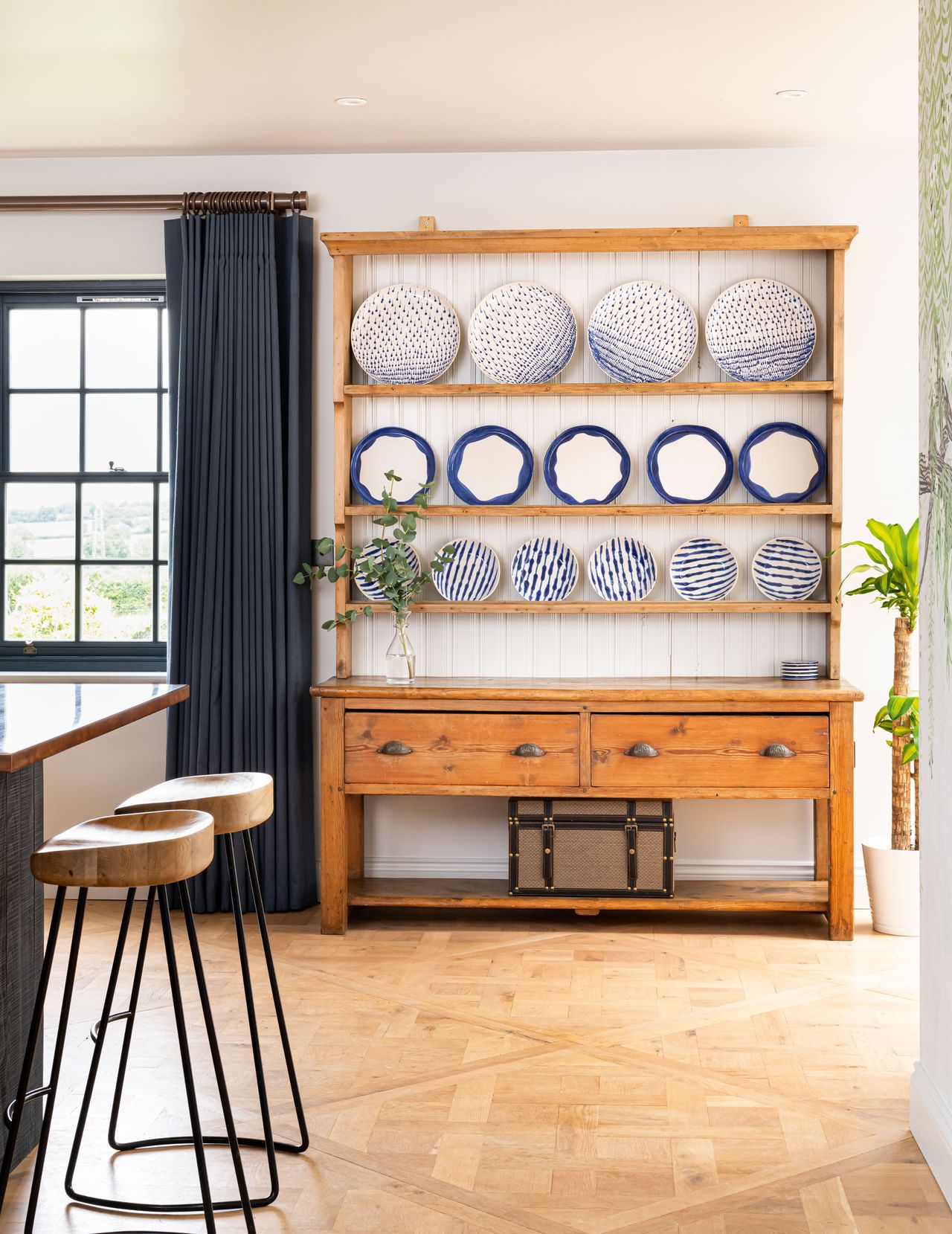 'Being a designer, I use CAD software, which helped me create a 3D model of the extension as it would look with "virtual" kitchen and furnishings. It  was useful as it told me what size and shape of items would work where. Virtually everything in the kitchen was bought new, and filling it and the snug with furniture and accessories was an organic process that happened over a period of months. My biggest single purchase was the range cooker in Antique Rose, which adds personality to an otherwise toned-down colour scheme. The cooker's been something of a talking point as people either like it or loathe it – but Rob and I love it, and that's all that matters!'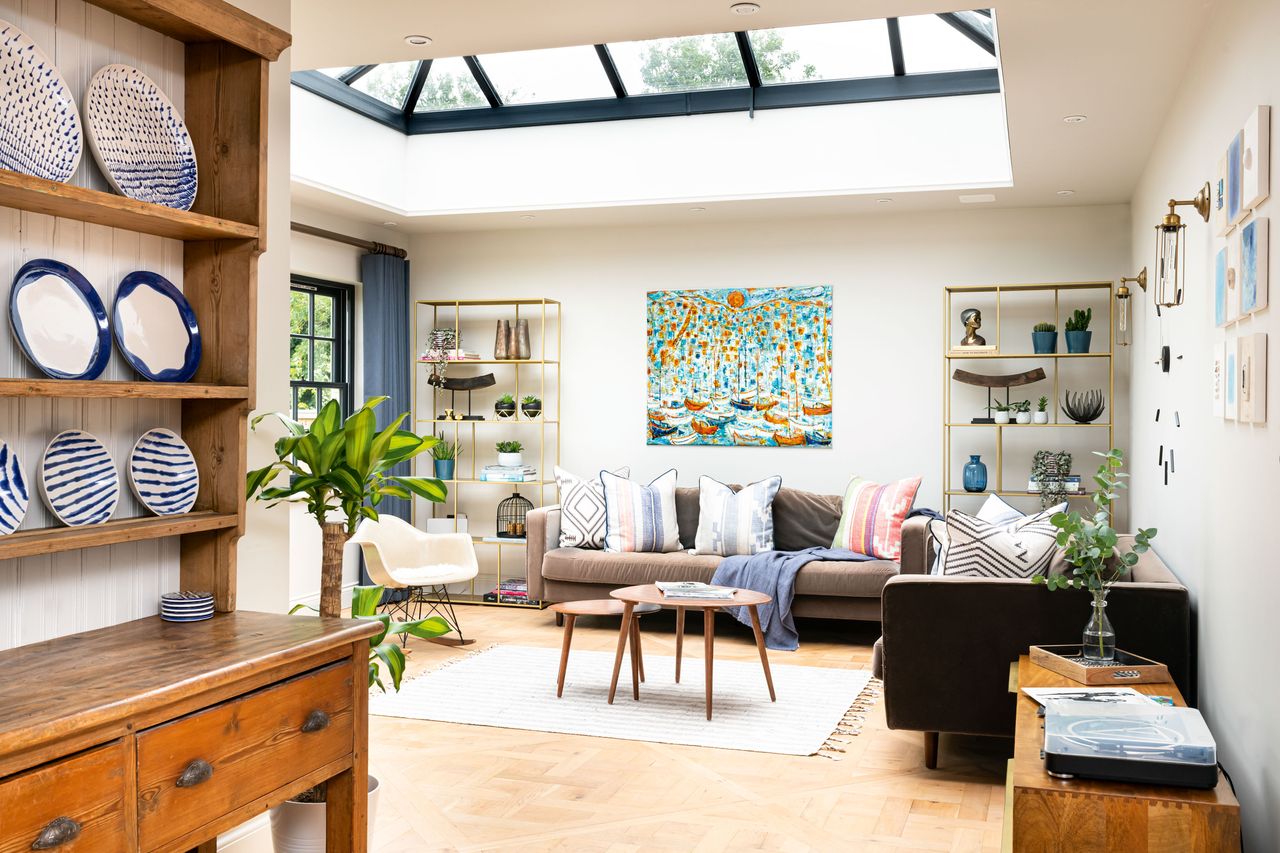 'The new extension has transformed our day-to-day lives. Cooking was something we did to feed ourselves whereas now, with a kitchen that's been designed ergonomically, it's a pleasure to be there. Even more so because light floods the length of the space thanks to lots of glazing on the outer walls and large light wells above the cooking area. Having a choice of four types of artificial lights allows us to create mood lighting in the evening, so it feels like a different room. The adjacent snug gives us extra flexibility – one of us can be relaxing in there but still chatting to the other in the kitchen. Best of all, whichever room we're in, we now have amazing countryside views.'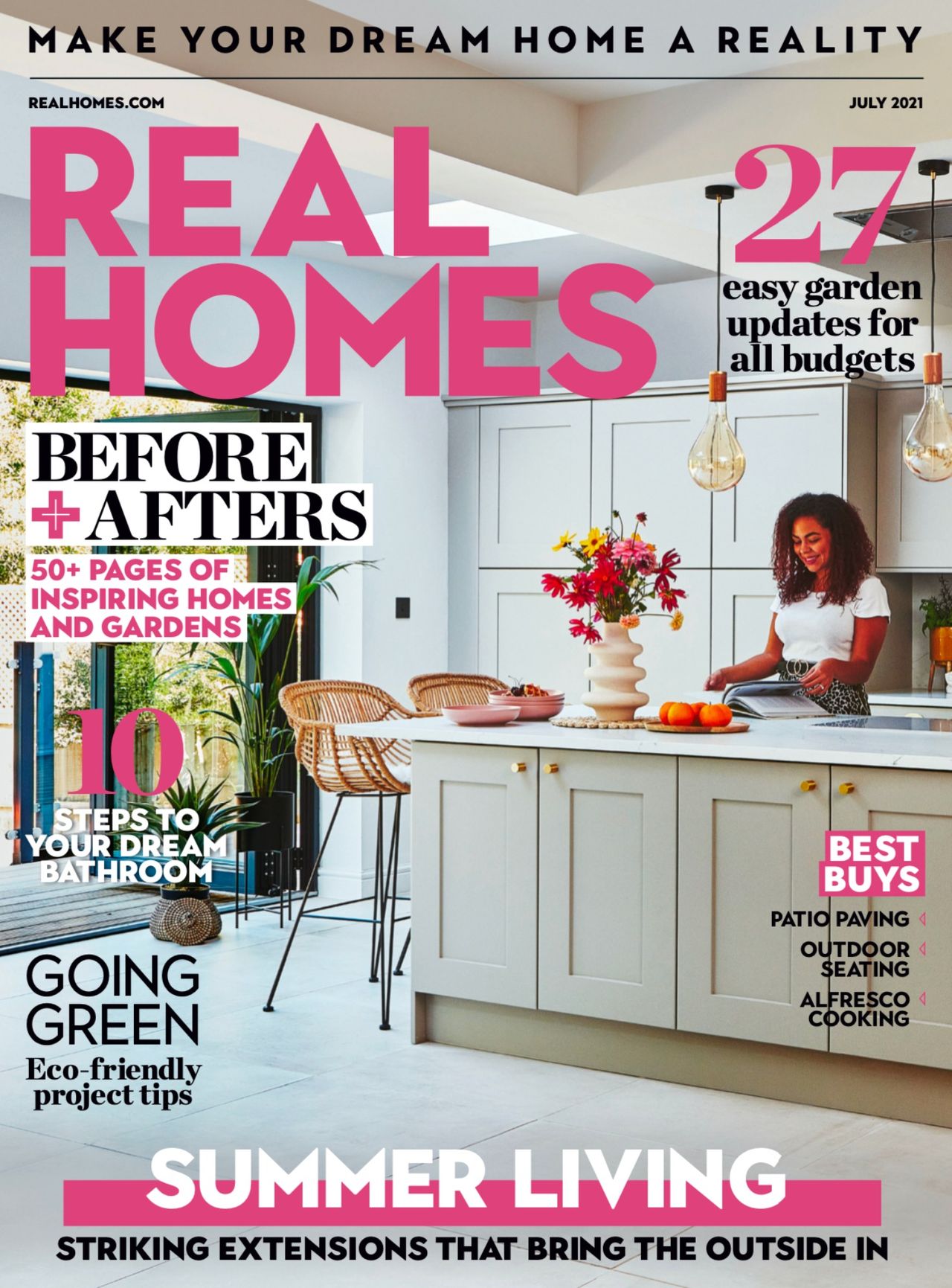 Subscribe to Real Homes magazine Want even more great ideas for your home from the expert team at Real Homes magazine? Subscribe to Real Homes magazine and get great content delivered straight to your door. From inspiring completed projects to the latest decorating trends and expert advice, you'll find everything you need to create your dream home inside each issue.View Deal
More reading