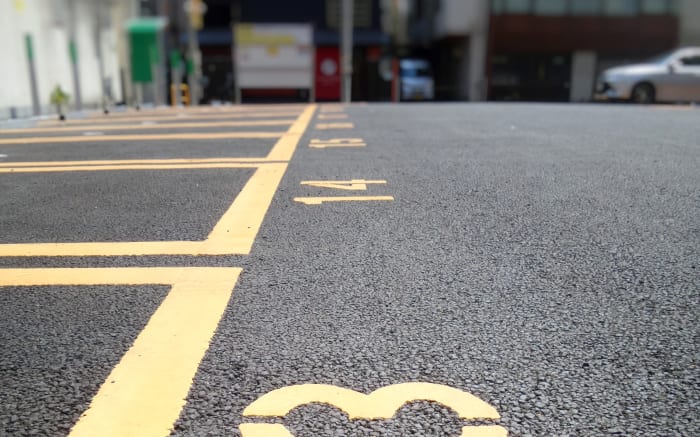 St. Paul eliminates minimum parking requirements for real estate developments
The City of St. Paul is eliminating off-street parking minimums for real estate developments. 
The City Council voted Wednesday to eliminate parking minimums across the city, modernizing the Capital city's zoning codes. 
"Our rapidly growing population demands forward-facing public policy," Mayor Melvin Carter said in a statement. "This simple step will help add much-needed housing and jobs as we seek to maximize this period of historic economic expansion in St. Paul."
St. Paul is the latest to eliminate parking minimums. Minneapolis passed a similar ordinance back in May.
Removing parking minimums aligns the city's zoning codes with best practices for land use and reduces administrative burdens for developers and small businesses, the city says. It will also allow for more opportunity for housing developments, incentivizes housing affordability, reduces carbon emissions and reduces overall urban sprawl.
The city says roughly 36% of its land area is dedicated to moving or storing vehicles. 
"Removing barriers to our city's growth is critical to building a truly sustainable and thriving future," City Council President Amy Brendmoen said in a statement. "By leaning in and embracing this new change St. Paul will be able to grow and densify more quickly, allowing us to fulfill the growth and prosperity goals of our 2040 Comprehensive Plan, reducing the costs of development for everyone and welcoming more businesses, visitors and families in our city."
Developers will still be able to build on-site parking options, up to city maximums, with city officials noting eliminating the minimum requirements will create more options and flexibility to build fewer parking spaces where it could be difficult to meet minimum requirements or where parking would not be needed by those who use the building. 
However, properties with more than 25 residential units or 20,000 square feet gross floor area will be required to invest in Travel Demand Management (TDM) actions, which encourage other means of transportation other than cars, such as subsidized transit passes, protected bike parking and street traffic calming measures. 
"Putting people and the environment at the forefront of our city's transportation and economic planning is key to St. Paul's future strength and longevity," Chief Resilience Officer Russ Stark said in a statement. "Fully eliminating parking minimums is an incredible step forward in achieving our goal of a carbon-neutral city by 2050 by reducing emissions, boosting accessibility to transit and biking options, and improving overall urban design through thoughtful, sustainable planning."
The city says eliminating parking minimums and improving the TDM policy are among the efforts by the City of St. Paul to take action against climate change. This move was also supported by the Bloomberg Philanthropies American Cities Climate Challenge. 
St. Paul is among 25 "winning" cities in the Climate Challenge, which is aimed at helping cities set and surpass climate goals by taking action in transportation and buildings, which are the two "highest-emitting sectors" in cities, the city said.